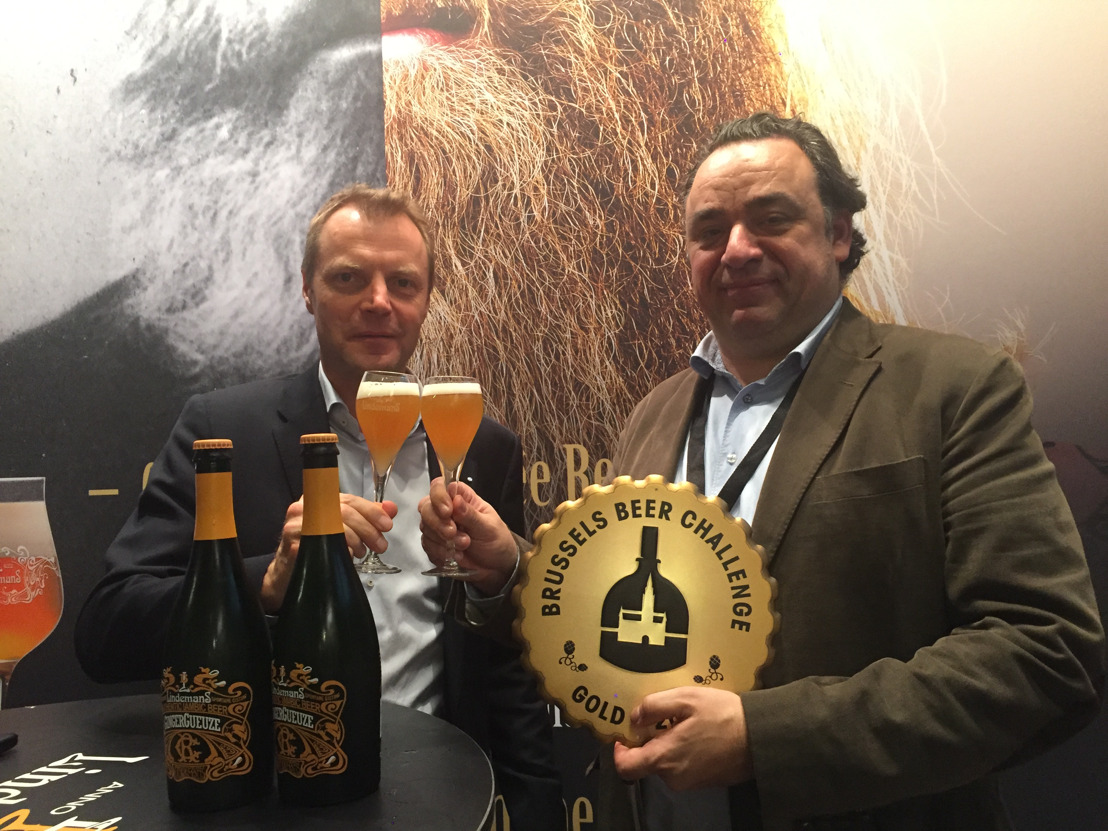 BRUSSELS BEER CHALLENGE 2017
GOLD MEDAL FOR LINDEMANS GINGERGUEUZE
Yesterday, the winners of the 6th edition of the Brussels Beer Challenge were announced at the Horeca Expo in Ghent. The prestigious Belgian competition keeps gaining in popularity. For this edition, over 1400 different beers from around the globe were tasted by an international jury of 85 professionals. After last year's impressive haul, Lindemans secured another Gold medal for its latest addition to their 'botanical lambics' range, GingerGueuze.
"With our 'botanical lambics' range, we are looking for new dimensions to add to our traditional old gueuze". says Geert Lindemans, General Manager. "Each new addition is the result of a long process of trial and error. It takes a while to find the right balance where the botanical gives a real added value to our traditional old gueuze. To see that our GingerGueuze follows in the awarded footsteps of its predecessors, Spontanbasil & BlossomGueuze, gives us great pleasure".  
GingerGueuze
For GingerGueuze, Lindemans only uses fresh spices, so they can only brew GingerGueuze while the fresh galangal is 'in season'. For all those eager to test this gold medal awarded beer for themselves, you can find GingerGueuze at your specialist beer shop or during the end of year promotions at Carrefour.
"The success of our botanical lambics is completely owed to the prime quality of our old gueuze, Cuvée René". Dirk Lindemans, also General Manager of the brewery, adds. "We have the utmost respect for the history and characteristics of the traditional old gueuze. That is why we only release a new beer when it reflects this philosophy: it has to respect the traditional taste of the best old gueuze, with a surprising extra layer".
All winners of the Brussels Beer Challenge 2017 can be found here:
http://docs.brusselsbeerchallenge.com/brusselsbeerchallenge/BBC2017_Awards_list_Categories_EN.pdf